How to Deal with Water Damage
Perfect Homes Don't Exist
One of the most common issues that homeowners have to deal with is water damage. Water can be annoying because it can enter the house in many different ways. Some common areas where water can flow freely through are rooftops, basements, and plumbing pipes. Understanding how water damage happens and why it occurs can help save homeowners money and time. There are a few tips homeowners should be aware of.
Strong Gutters
Installing high-quality rain gutters is one of the best ways to prevent water damage. Living in an area where it rains a lot can cause water to leak through the soffit, fascia, and roof. Setting up strong gutters will direct water away from the roof and prevent water leakage.
Close off cracks and leaks
Water getting into cracks and leaks can end up creating a mold in the home. Most water gets inside the house through the shingles on the roof. Other spots to check for cracks are the chimney, vents, doors, windows, and exterior walls. Closing off any cracks that can be found will stop water damage from occurring.
Termites
Termites can leak openings in the home after eating through wood. The damaged wood or floor that the termites leave behind will be exposed to the elements and can cause more problems. Calling an exterminator to get rid of the termites is a sound decision.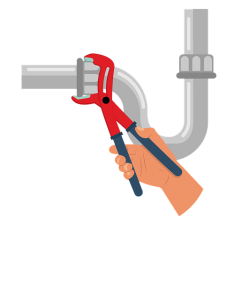 Plumbing
Nobody likes leaky pipes. A leaky pipe can cause mold to build-up due to moisture. Homeowners should regularly check their pipes and faucets to avoid mold and an expensive water bill. Condensation will be the first sign of a bad pipe.
Cleanup Plan
Homeowners should always know where their water supply is so that it can be turned off in case of an emergency. Reading and understanding the terms in one's insurance is also important so they know what type of water damage will be covered. It is also wise to keep a safety net just in case the water damage that occurs is too high and is not covered by insurance. Homeowners should keep a professional water damage cleanup crew's contact information nearby for emergencies.
Not all water is safe
If water damage occurs, it is important to know if the water is safe to touch. It is possible for the water to be contaminated with a number of substances. Homeowners should make sure that damage restoration companies offer disinfecting and sanitization services as well as water cleanup.
Restoration Companies can be different
Some companies may only do water removal and cleanup procedures. Pay attention to what services are offered before hiring a cleanup crew. For more information, we suggest to check out Denver Water Damage.
To start here a few DIY tips we found youtube: